Medochemie is strategically located at the junction of ancient trade routes and the modern day regional trading, transportation and telecommunication hub of the Republic of Cyprus.
Whether it is at the modern headquarters and manufacturing sites, in the commercial and industrial centre of Limassol, or in one of the fifteen overseas offices exclusively staffed with professional nationals of that country, Medochemie is an international and multicultural company. With the enshrined team spirit, total quality and continual improvement ethos, Medochemie continually reaches for compliance with the mission statement.

A wide variety of products
The four separate, modern, cGMP compliant manufacturing complexes offer a wide variety of products in oral (solid and liquid), parenteral, topical and rectal presentation, including penicillins and cephalosporins produced in strictly isolated facilities. All aspects, including environmental and safety, are harmonised with E.U. requirements.

A commitment to human resource
The key to this, is quality people, and thus an active internal and external training programme is operated to ensure personnel at all levels are current with changes and advances in technology, pharmaceutical science and regulatory aspects. Our commitment is thus to acquire, develop and maximize the performance of our main asset, our employees.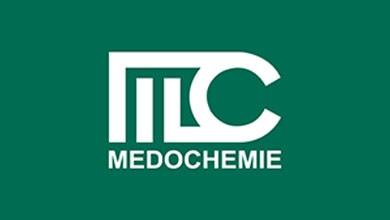 Address & Contacts
Street Address
Constantinoupoleos 1-10 , Limassol , Cyprus
P.O. Box: 51409
P.O. Box Postal Code: 3505
Contact
Working Hours
now
Normal Opening Hours
Mon:

09:00-13:00

15:00-18:00

Tue:

09:00-13:00

15:00-18:00

Wed:

09:00-13:00

Thu:

09:00-13:00

15:00-18:00

Fri:

09:00-13:00

15:00-18:00

Sat:

Closed

Sun:

Closed